Ian Beattie and David Ovens
Annual report and financial statements 2021
The ScottishAthletics annual general meeting was held as an online meeting for the second year in a row – so the 'change of witness' at the top had to be virtual in nature!
Ian beattie led delegates through the meeting for the last time as his nine-year term as chair came to an end after taking office in 2012.
David Fours, already a member of our board of directors, takes over, the AGM having approved this appointment on Saturday.
Ian leaves his position as President with lingering memories of strong leadership and warm thanks from our members for a successful fate.
David for his part is looking forward to starting now after being fielded several months ago to ensure a smooth handover for the good of the sport.
In another important change of personnel in our committees, John rodger resigned from his post as president of the Road race and Cross-country skiing commission after having played a leading role for the past seven years.
The AGM approved an appointment for John to be replaced as coordinator by Mike johnston of Cambuslang Harriers – and former head of endurance for Scottishathletics for many years.
With 42 people present (including nine staff members), around thirty clubs were represented and 22 of them were mandated to give us the required quorum.
Join us for our club conference on Saturday 9 October in Glasgow
I chaired my last @scoathletics board meeting last night; will chair the AGM on Saturday and then step down. It has been a brilliant 9 and a half years and a real privilege to lead the sport in Scotland during this time.

– Ian Beattie (@ ianbeattie1) September 14, 2021
The members of the committee office were approved as follows:
Athletics:
Coordinator – Leslie Roy; Secretary – Lesley Thirkell
Road and cross-country racing:
Coordinator – Mike Johnston; Secretary – Julia McAfee
Hill climb:
Coordinator – Hugh Buchanan; Secretary – Helen Fallas; Finance Officer – Andy Douglas
Officials Committee:
Coordinator – Margaret Brown; Secretary – Margaret McInally
It has been agreed that the fees of our commissions will be distributed as follows:
Athletics Commission £ 800; Road racing and cross-country commission £ 800; Hill Climb Commission £ 400; Officials commission £ 600.
Our sport simply wouldn't function without the contribution of so many exceptional volunteers and our list of Honorary Life Members is one way to recognize key people.
Three HLMs were awarded in 2020 and the 2021 meeting followed this pattern, with the following three well-known personalities being given formal status as a thank you for their enormous contributions:
Alistair Aitchison
Bob Masson
Janice Hendrie
Presentations will be made to these three new HLMs during our 4J Annual Awards on Saturday October 9th.
4J Annual Awards Tickets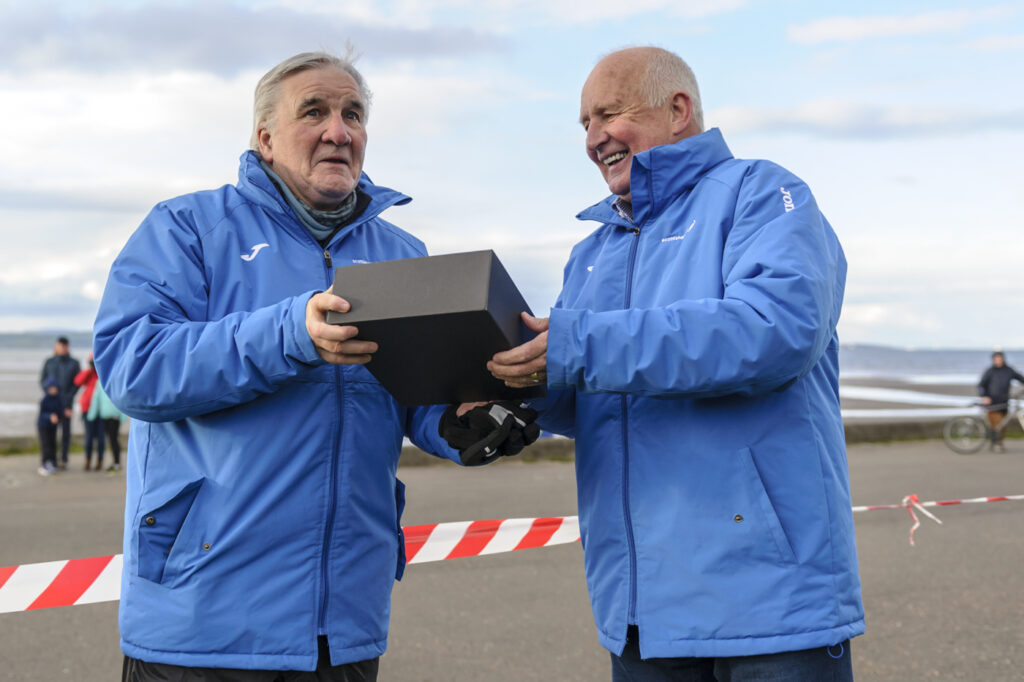 John Rodger (right, presenting award to Ron Morrison) served our road racing and cross-country commission with great distinction (photo by Bobby Gavin)
The period covered by the AGM was from April 2020 to the end of March 2021.
Obviously this concerns a large area of ​​impact of Covid-19, but with the remarkable contribution of so many in the sporting community in Scotland, activity has continued in our clubs and through events (many of them are "virtual" events).
"We know what can be achieved as a sport because of what was built over a decade before Covid," said Colin Hutchison, General manager.
"I think and believe that we now know how to do things even better.
"People and clubs are at the center of it all and never more than today as rebuilding takes place and momentum is generated for athletics in Scotland.
"The clubs have adapted quite remarkably to the challenges of the year in question. We are grateful for the way the members have been kept engaged.
In other cases, Jack McConnell was re-elected Honorary President and Jill o'neilthe appointment of s to our board as a non-executive director has been approved.
Many thanks to everyone who attended the AGM online this year and to all of our clubs and members for your continued support. It's very appreciated.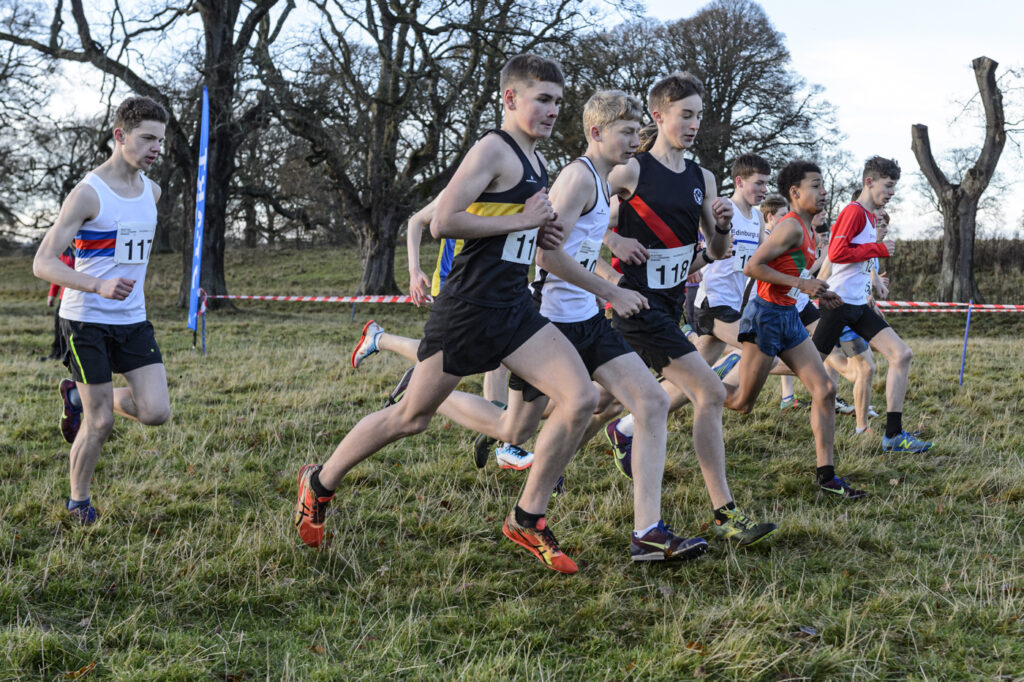 Cross country meetings were largely absent last winter, but we ran a Short Course XC event at Scone in Perth (photo by Bobby Gavin)
Key words:
AGM, Colin Hutchison, David Ovens, Ian Beattie